Sealing all-purpose plug
Aqua Stop Pro
Features
Double sealing lips for optimal sealing between the plug and the building material without the use of silicone
Optimized universal geometry to simplify knotting
Special HDPE material: No change in material properties on contact with water
Collar protects the tile during installation
Eight anti-rotation fins on the plug prevent it from spinning in the drill hole
Screw made of stainless steel prevents unsightly rust formation
Independently tested by the Institute for Wall and Floor Coverings "Säurefliesner-Vereinigung e.V."
Description & Application Area
The sealing function of the Aqua Stop Pro with the associated screw has been independently tested in accordance with ETAG 022 and DIN 18534 and is suitable for use in water exposure classes W0- to W3-.
Sealing universal plug for fastenings on tiled walls and floors in private and commercial spaces such as bathrooms, showers, kitchens, etc.
For fastening in tiled areas in bathrooms: e.g., for shower rods, soap dishes, towel racks, bathtub handles, etc.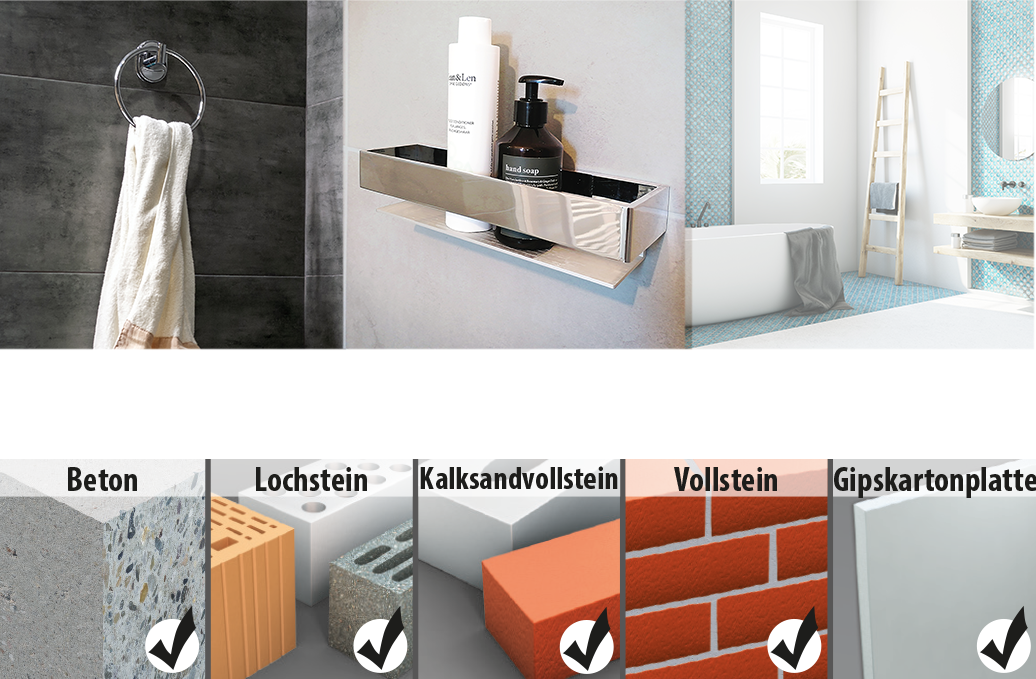 Screw:
Application: