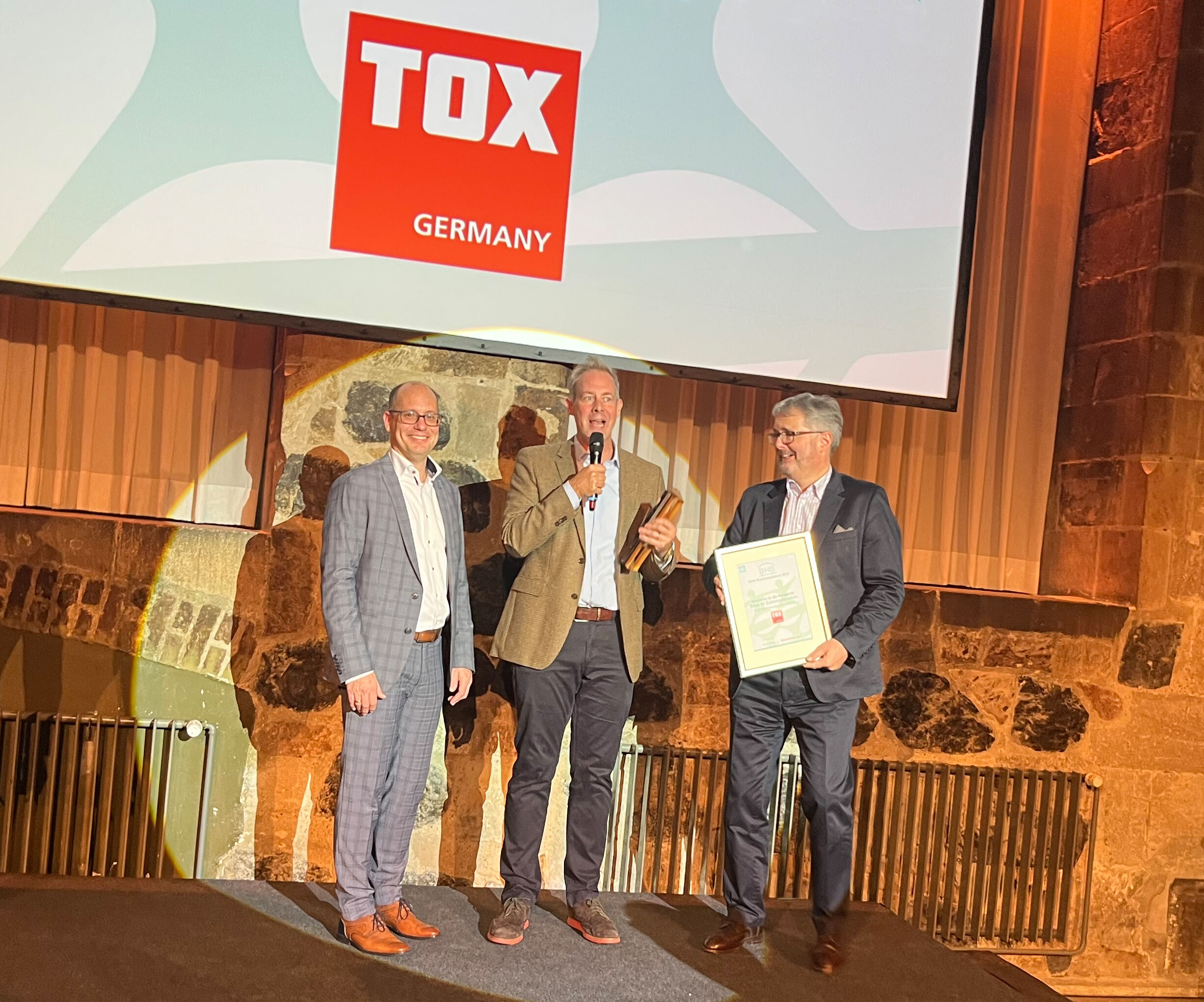 TOX ETICS CONCEPT WINS BHB INDUSTRY AWARD
ABOUT THE BHB INDUSTRY AWARDS
These four awards from the BHB - Handelsverband Heimwerken, Bauen und Garten e.V. (DIY, Construction and Garden Trade Association) can be won by companies for outstanding achievements in the areas of communication, product innovation, process optimisation and sustainability. We are proud because these are coveted prizes within the DIY industry and Germany, Switzerland, and Austria. We were awarded for our practical combination of modern and classic communication tools as a cross-channel solution for better product findability. The award ceremony with over 200 guests took place on 26.09.2022, the second day of the International Hardware Fair, in Cologne.
More information on the homepage of the trade association
The great thing about our ETICS concept
With the help of our colour guide system in the form of colour dots on an illustrated model house and on the corresponding products on the shelf, homeowners and craftsmen can see at a glance which fastening solution they need for their project on thermally insulated façades - quickly, practically and customer-oriented!
To cover all possible applications, we offer fastening solutions on thermally insulated facades for light, medium and heavy loads. On our homepage you can find out more about our Thermo and Thermo Plus insulation wall plugs, Thermo Kappo flashing strip fastening, Thermo Vario downpipe fastening, our Thermo Proof Mini spaced mounting system and the Thermo Proof and Thermo Proof Plus heavy-duty installation systems.